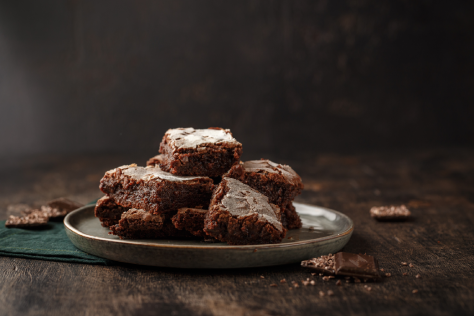 Cabernet Sauvignon Red Wine Brownies
<<CABERNET SAUVIGNON>>
INGREDIENTS:
Box of your favorite fudge brownie mix
1/3 cup vegetable oil
1 egg
¼ cup Robert Mondavi Private Selection Cabernet Sauvignon
INSTRUCTIONS:
Preheat oven to 350°F. Combine all ingredients in a bowl and mix until well blended. Grease the bottom of a 13" x 9" pan. Pour brownie batter into pan. Bake for 22 to 25 minutes.